NerdyShip: A Craft Commerce Shipping Plugin
NerdyShip™ is a Craft Commerce shipping plugin that allows store owners to connect their FedEx and UPS accounts seamlessly into their online checkout process. When the customer is checking out, they can enter their shipping information and retrieve accurate, live shipping rates.

Download instantly after checking out through our secure store.
Subscription license includes 1 year of plugin updates and support for 1 ecommerce site.
It's never been easier to get live shipping rates in your Craft Commerce store.
NerdyShip allows you to connect your online store directly to your FedEx and/or UPS accounts so your customers can see live rates during their checkout process. You can set percentage markups on shipping rates, decipher which shipping methods will be available in your store, and more.
Watch the demo for an overview of the plugin, setup, and shipping options.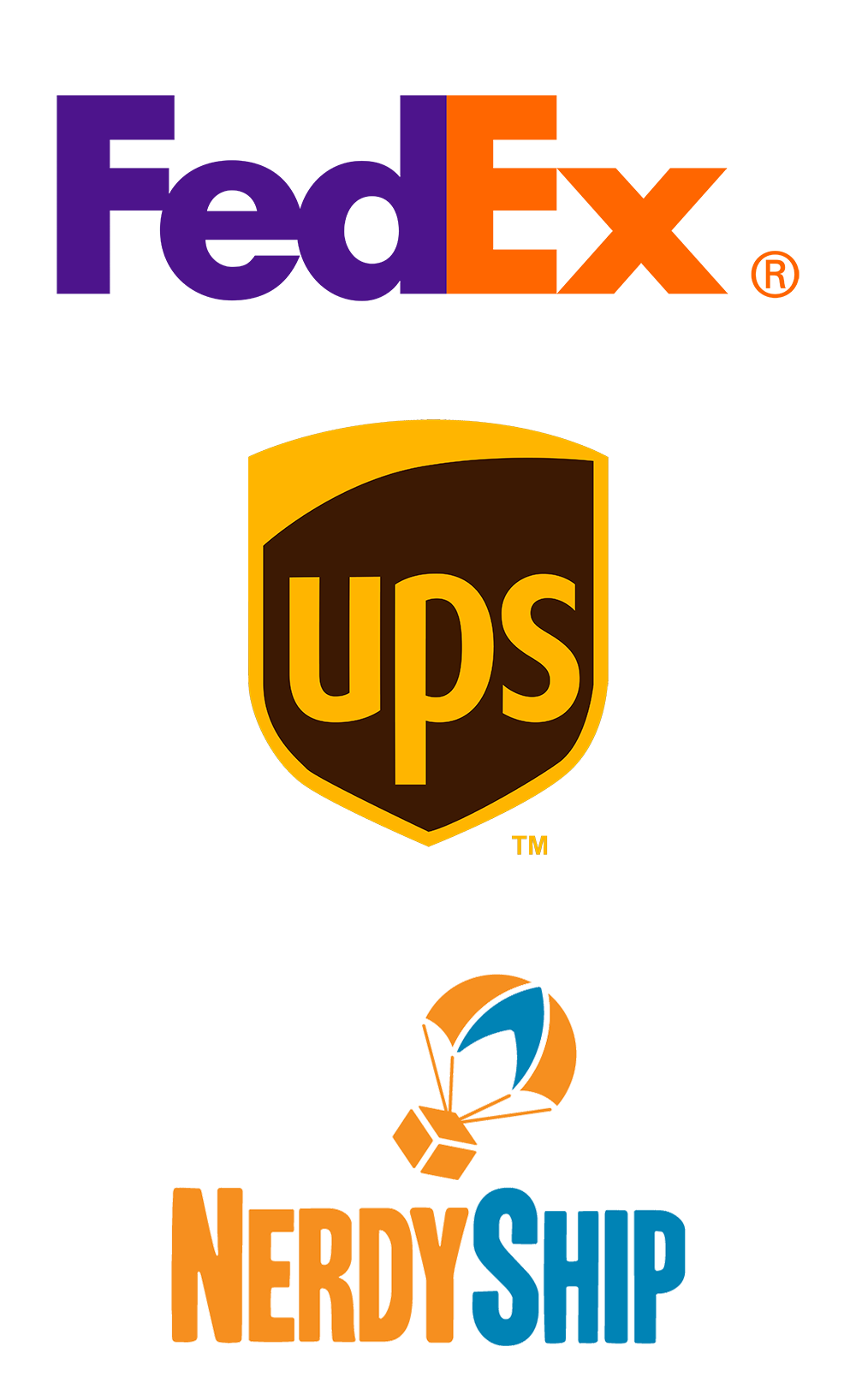 NerdyShip Features
Works for both UPS and FedEx accounts.
Set a simple percentage markup on all shipping rates that are returned to the customer (percentage markups are invisible to end customer).
You can test your shipping methods in the admin for each type before enabling them on the customer-facing store.
The plugin automatically adopts the weight and dimension units that are defined within Craft Commerce, and makes a conversion if necessary.
Rates are cached based on cart contents/quantities (making the cart load faster with no additional API calls required if the cart contents do not change).
In UPS, you have the ability to request negotiated rates (if applicable to your account).
You have the ability to select individual shipping methods or all methods, and only valid rates will be returned to the customer (ie. if "UPS" Worldwide Express" or "FedEx International Economy" is enabled and customer/shipper are both in the same country, this shipping method will not be returned to the customer as an option).
FedEx rates integration with the ability to switch between test and production modes.
Support for freight rates.
Optional ability to allow for split-shipping for mixed freight/standard product shipments.
*Please note: At this time NerdyShip only supports freight shipment options for FedEx.